Mortgage Loan
Open Your Eyes to the Right Choice for Your Mortgage Loan!
Your Gale Credit Union Mortgage Loan Features Include:
New Loan Purchases or Refinance of Existing Home
Fixed Rate and Great Deal Adjustable Rates
Low Down Payment Options
Low Closing Costs
Make Your Payments at Gale Credit Union
Extremely Fast Pre-qualifications
Fast and Responsive Application to Closing
A Team of Experts Working for You!
FHA / VA / USDA Loan Programs
Agency or Portfolio Loan Options
Apply today using our Mortgage Loan Application links below

* Note: Actual rates are d

etermined upon application and underwriting.
Mortgage Loan Application (Note: Complete each section as it applies below)
1. Mortgage Loan Application - required for all applicants.
2. Additional Borrower - required for each additional co-borrower
3. Unmarried Addendum - for two or more borrowers who are unmarried
3. Continuation Addendum - for additional information
Make your home-ownership dream come true while supporting your local credit union!
Gale Credit Union partners with Servion Mortgage to provide you with a leading team of experts for the best deal!

Gale Credit Union is an Equal Housing Lender and Member NCUA.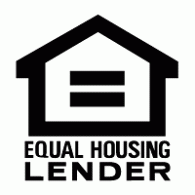 Go to main navigation